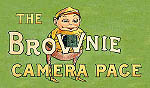 ---
Brownie Bullet II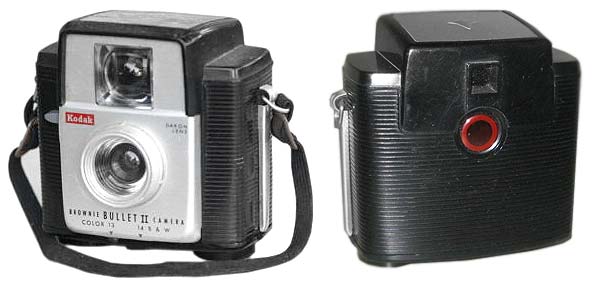 Type: Solid body eyelevel rollfilm
Introduced: Aug 1961
Discontinued: Nov 1968
Film size: 127
Picture size: 1 5/8 X 1 5/8"
Manufactured: US
Lens: Dakon
Shutter: Rotary
Numbers made: ?
Original price: $4.75
Description:
This camera is a continuation of the Brownie Starlet, US model camera, with a different faceplate and elimination of the pin and screw flash contacts.

Fun Facts:
The Brownie Bullet II, a simple plastic point-and-shoot camera, was the exact copy of the Brownie Starlet but without the flash contacts. It was also made as the Kodak Rio-400 in Brazil in 1965 to commemorate the 400th anniversary of Rio de Janeiro.
This beautiful camera was designed by Arthur H. Crapsey, the designer of many other popular Kodak cameras.