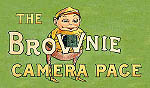 ---
Kodak Rio 400
Special version of the Brownie Bullet II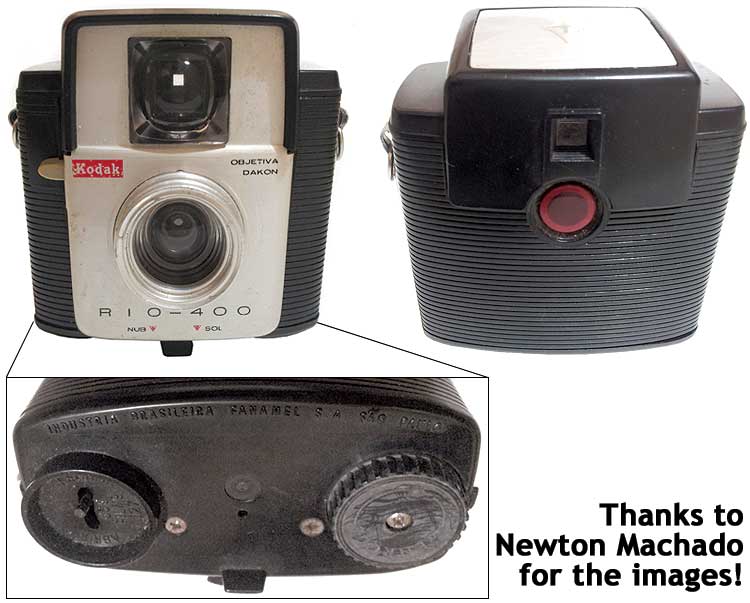 Type: Solid body eyelevel rollfilm
Introduced: 1965
Discontinued: 1965
Film size: 127
Picture size: 1 5/8 X 1 5/8"
Manufactured: Brazil
Lens: Dakon
Shutter: Rotary
Numbers made: ?
Original price: ???
Description:
A special version of the Brownie Bullet II which was a continuation of the Brownie Starlet camera but without flash contacts.

Fun Facts:
Though not an official "Brownie" camera, I think it's important to list it here. The Kodak Rio-400 was made in Brazil in 1965 to commemorate the 400th anniversary of Rio de Janeiro with all information and labels on the camera in Portuguese. The Kodak Rio-400 seems to be an exact copy of the Brownie Bullet II, a simple plastic point-and-shoot camera which itself is copied from the Brownie Starlet, but without the flash contacts.