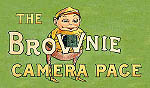 ---
home - Flashbulbs & Batteries
Flashbulbs & Batteries
Try Cress Photo for your flashbulbs. Bill Cress carries a full line of hard-to-get flashbulbs.

Bill Cress is "The Flashman"!
PO Box 4262
Wayne, NJ 07474-4262
tel: 973-694-1280
fax: 973-694-6965
website: www.flashbulbs.com/index.shtml
Please tell Bill that The Brownie Camera Page sent you!



---


Cole's Cameras may have the flashbulb or projector bulb that you're looking for.

Cole's Cameras
310 West Lincoln Avenue
Fergus Falls, MN 56537
tel: 218-736-6240
toll-free: 1-888-Cole-Cam (888-265-3226) USA Only
fax: 218-736-4283
website: www.colescameras.com/flashbulbs.htm



---


The Frugal Photographer always comes through with film and flashbulbs!

Frugal Photographer
Calgary, Alberta
Canada
contact information
website: www.frugalphotographer.com



---


eBay.com usually has an awesome selection of bulbs. If you know exactly what flashbulb you need, this may be the place to get it. Search for "flashbulb".



---


For batteries check out My Old Camera. I really love these small businesses that keep products alive for reasons other than just money!



---


Try looking in Google for "old camera batteries".