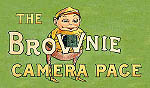 ---
Six-20 Brownie Junior (Portrait Model)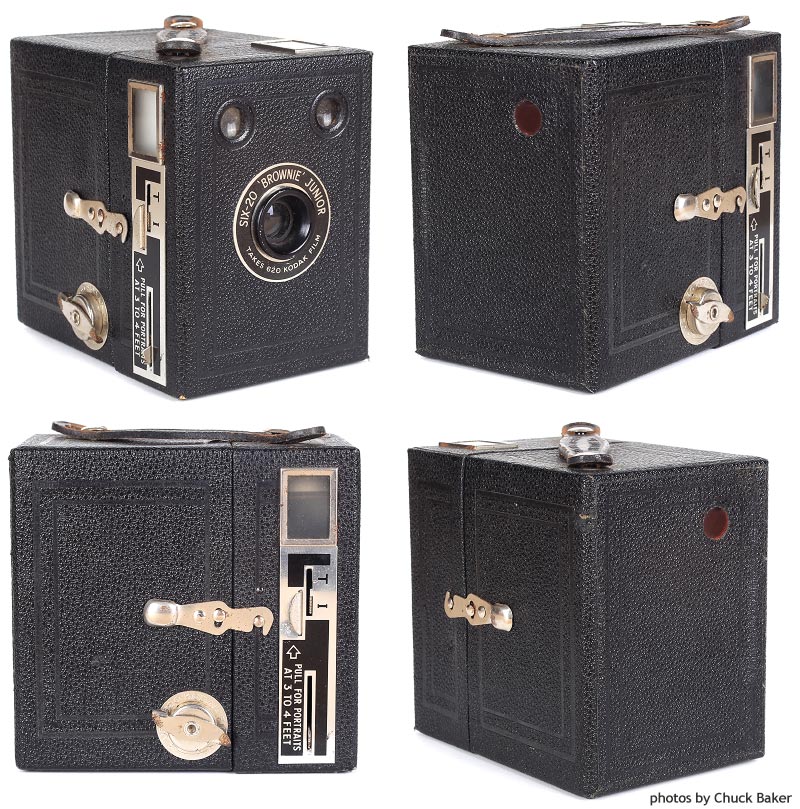 Type: Box rollfilm
Introduced: 1939
Discontinued: 1943
Film size: 620
Picture size: 2 1/4" X 3 1/4"
Manufactured: UK
Lens: Meniscus, portrait lens with pull-out slide
Shutter: Simple single speed
Numbers made: ?
Original price: ?
Description:
This camera has a grained leatherette card body and two reflecting finders. The body comes apart with a split design. It features a portrait lens that slides in and out. It has a time exposure setting along with the normal shutter setting.

Variations:
This camera came with either a long side latch or a short side latch. Both were produced during the run of the camera. I'm not sure why however I can guess they used the latch that was available at the time.
This camera was also produced in Argentina in 1940 to celebrate 25 years of Kodak Argentina Ltda. Each Argentine camera had it's own serial number, which is not common for Brownies.

Fun Facts:
I really love Brownie cameras with the portrait lens feature. It makes the simplest of cameras special somehow. I find it interesting that they would add a portrait lens without adding tripod screw holes, like other portrait models.
Click here to download a free copy of the manual for this camera.