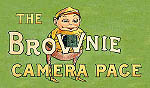 ---
Six-16 Brownie Junior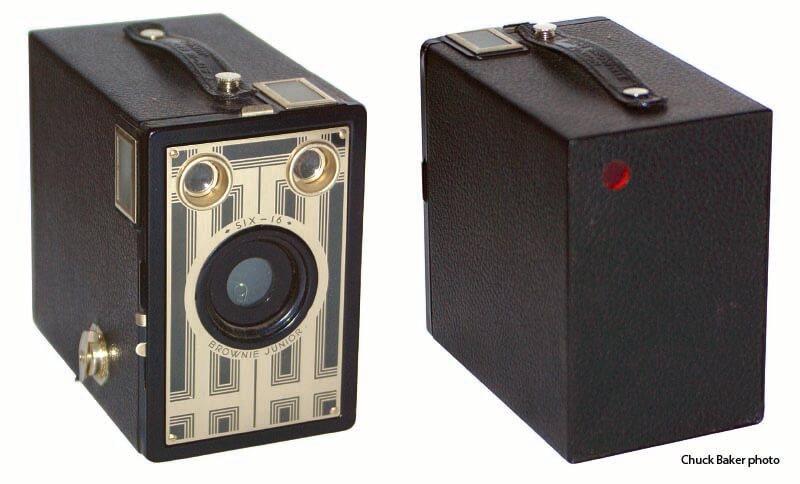 Type: Box rollfilm
Introduced: Feb 1934
Discontinued: Oct 1942
Film size: 616
Picture size: 2 1/2 X 4 1/4"
Manufactured: US
Lens: Meniscus
Shutter: Rotary
Numbers made: ?
Original price: $2.75
Variations:
None that I know of.
Description:
Six-16 Brownie Junior cameras are made with a leatherette covered metal box. The front panel has a distinctive embossed or gilt Art Deco design. It features a slide on top of the camera for a smaller f/stop and a slide above the shutter release for time exposures. It has two reflecting finders for taking horizontal or vertical pictures.

Fun Facts:
The Six-16 Brownie Junior camera was very popular. This rather large box Brownie produced a large "postcard" size negative perfect for contact printing. Cameras like the Six-16 Brownie Junior are the continuation of large but portable box cameras that helped put the "Postcard Photographers" of early-day resorts, like Coney Island and Atlantic City, out of business. As time went on, the size of the camera became a drawback as contact printing gave way to enlarging negatives from smaller cameras for prints.

Click here to see the manual for this camera right now.

Click here to download a free copy of the manual for this camera.