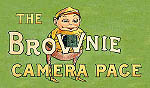 ---
Brownie Vecta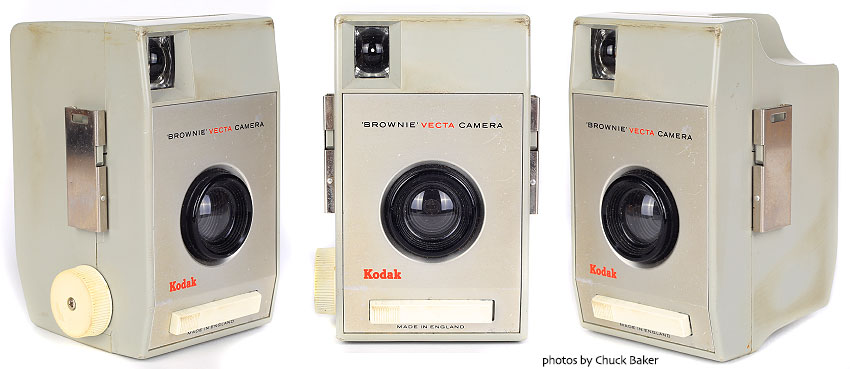 Type: Solid body eyelevel rollfilm
Introduced: Sept 1963
Discontinued: 1966
Film size: 127
Picture size: 1 5/8" X 2 1/2"
Manufactured: UK
Lens: Plastic f/14
Shutter: Single speed
Numbers made: ?
Original price: ?
Description:
This camera was designed by Kenneth Grange. It is a moulded grey plastic upright box. It features a "sculptured" finger recess to minimize camera shake. It has an optical direct vision finder and a bar shutter release.

Variations:
That are no variations of this camera that I know of.

Fun Facts:
This is a one-of-a-kind Brownie camera. Though as simple as a Brownie camera gets, it's design is breathtaking. I looks and feels special and is unlike any other Brownie model.