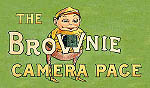 ---
Brownie Model 1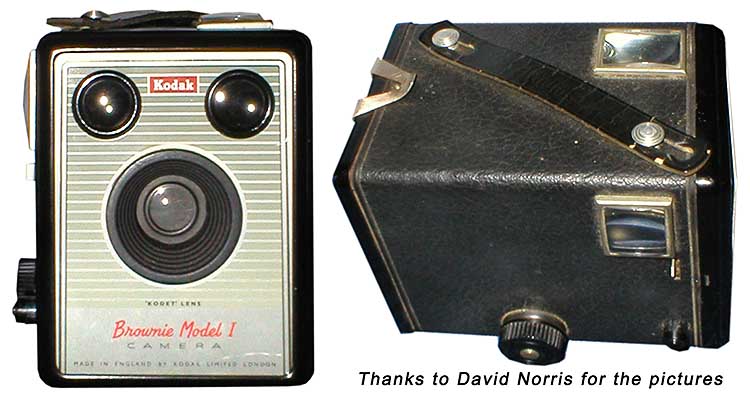 Type: Box rollfilm
Introduced: May 1957
Discontinued: 1959
Film size: 620
Picture size: 2 1/4 X 3 1/4"
Manufactured: UK
Lens: Kodet f/14 fixed focus
Shutter: Rotary
Numbers made: ?
Original price: ?
Description:
This metal body box camera has a Morocco grained imitatiom cover. It has two brilliant finders and a horizontally striped front panel.

Fun Facts:
The Brownie Model 1 had a short lived manufacture lifespan at bearly 2 years. It's feel is small in the hand for a box camera yet produces large negatives.