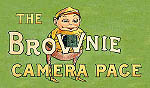 ---
Brownie Holiday
Brownie Holiday Flash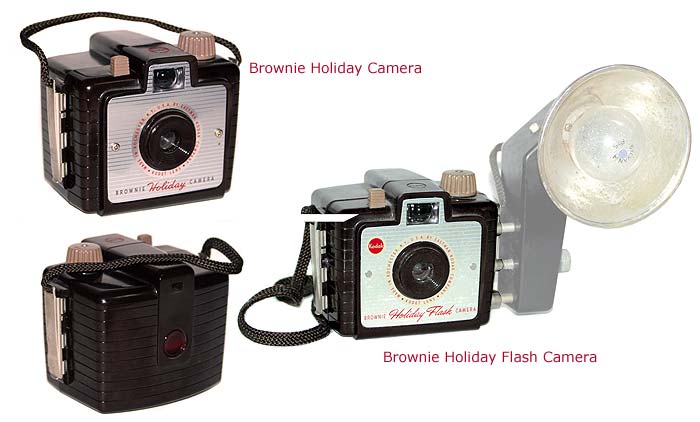 Type: Solid body eyelevel rollfilm
Introduced: Oct 1953
Discontinued: April 1962
Film size: 127
Picture size: 1 5/8 X 2 1/2"
Manufactured: US
Lens: 1953-55:Kodet | 1955-62:Dakon plastic
Shutter: Rotary
Numbers made: ?
Original price: $5.00
Description:
This very popular Brownie series has a moulded brown and tan plastic body with an optical direct vision finder.
Oct 1953-Sept 1957: Non-synchronised model.
Oct 1954-April 1962: Flash model.

Fun Facts:
The non-flash Brownie Holiday camera is the retail version of the Brownie Bullet, which was a promotionl camera.
Additionally the same model series was named the Camara Brownie Chiquita, Brownie Chiquita Camera and Camara Brownie Chiquita Flash which were manufactured for the Brazilian market.
This beautiful camera was designed by Arthur H. Crapsey, the designer of many other popular Kodak cameras.